NIMONIC® legeringen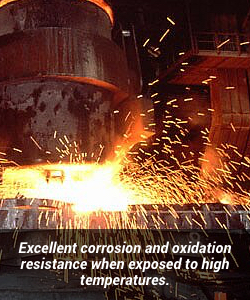 Speciale Nimonic® legeringen van NeoNickel bestaan voornamelijk uit nikkel en chroom, en hebben een uitstekende corrosie- en oxidatiebestendigheid bij blootstelling aan hoge temperaturen.
Ze zijn geschikt voor gebruik in tal van sectoren, waaronder de lucht- en ruimtevaart, motorsport en energieopwekking. Onze legeringen zijn ongelooflijk veelzijdig en kunnen worden geleverd in diverse productvormen, al naargelang uw wensen.
Nimonic® legeringen beschikken over hoge spanningsbreuksterkte en goede kruipvastheid, en zijn reeds gebruikt voor tal van toepassingen, waaronder: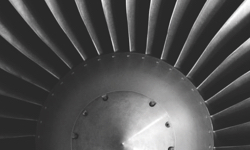 Turbinebladen
Gereedschappen voor hete werken
Veren voor hoge temperaturen
Bevestigingsmiddelen in de lucht- en ruimtevaart
Structurele onderdelen voor industriële ovens
Nimonic® legeringen omvatten:
NIMONIC® is een gedeponeerd handelsmerk van Special Metals Corporation.
Neem voor meer informatie over onze legeringen, onze bewerkingsmogelijkheden of voor een offerte contact met ons op of vul ons online offerteformulier in.