Hastelloy® legeringen
Hastelloy® legeringen worden veel gebruikt in de sectoren voor chemische behandeling, olie en gas, de farmaceutische industrie en de milieusector.
Deze legeringen, die uitstekende weerstand tegen spanningscorrosiescheurtjes en niet-oxiderende zuren vertonen, zijn gebruikt voor tal van toepassingen, waaronder:
Schoorsteenvoeringen
Reactievaten
Warmtewisselaars
Vliegtuigcabineverwarmers
Overgangsleidingen
Deze legeringen kunnen gelast worden met alle gangbare methoden en zijn zeer veelzijdig. Bij NeoNickel beschikken wij over de expertise om u de Hastelloy® legeringen te bezorgen die precies voldoen aan uw eisen. De legeringen die wij leveren zijn onder meer:
Corrosiebestendige Hastelloy® soorten:-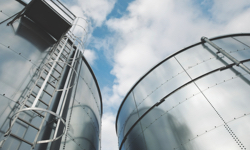 Alloy C276 en Alloy C22 zijn de meest veelzijdige van de Hastelloy® legeringen en worden veelvuldig gebruikt voor chemische procesinstallatietoepassingen dankzij hun uitstekende bestendigheid tegen niet-oxiderende omgevingen.
Warmtebestendige Hastelloy® soorten:-
Alloy X wordt veel gebruikt in landgasturbinetoepassingen.
Hastelloy® is een gedeponeerd handelsmerk van Haynes International.
Neem voor meer informatie over de door ons geleverde Hastelloy® legeringen, onze bewerkingsmogelijkheden of voor een offerte contact met ons op, of vul ons online offerteformulier in.