Technical Resources
Alloys used in waste thermal oxidizers

Air quality, pollution control and waste management are increasingly becoming vital indices governments, institutions and businesses all over the world begin to pay close attention to. Incentive schemes and new regulations have encouraged many operators, engaging in the use of chemicals or substances that give off hazardous gases, to find means of controlling pollutants resulting from their processes. One of the most common technologies adopted for such discharge treatment is thermal oxidation.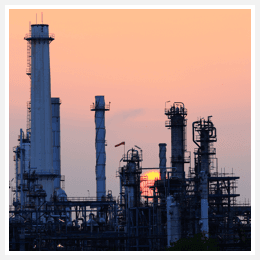 A thermal oxidiser is a pollution control system usually built in as part of a process application. The aim is to clean up high concentration hazardous gases or volatile organic compounds as soon as they are produced through a high temperature process. Thermal oxidiser treats volatile organic compounds and converts them to carbon dioxide and water vapour, which can then be safely released to the environment. It helps to keep process facilities in compliance with environmental laws and regulation in the area of pollution control. In many industrial facilities, the add-on process is a key component to reduce their environmental impact.
Due to the combination of high temperature condition and organic compounds, alloys that are generally selected to make thermal oxidiser components must provide corrosion resistance to the mixed gas environment and heat. Material properties required include high-temperature oxidation resistance, high temperature strength and creep-rupture properties. NeoNickel 253 MA®, Alloy 310, Alloy 601, and RA330® have been used successfully in many thermal oxidiser applications.
For more information about our value added processing capabilities, contact us now!