Technische hulpbronnen
RA330® Tube Supports

During the production of molecular hydrocarbon chains, hydrogen is removed from long chain molecules before the gas streams are heated in tubes or pipes in direct-furnace heaters reaching temperatures of approximately 913°C.
Depending on the fuel being burned, direct-fired heaters are likely to cause carburization, sulfidation and oxidation of exposed metal parts and furnace components, which is why selecting the right alloy for furnace tubes, tube separators, hangers and supports is incredibly important.
Extreme Resistance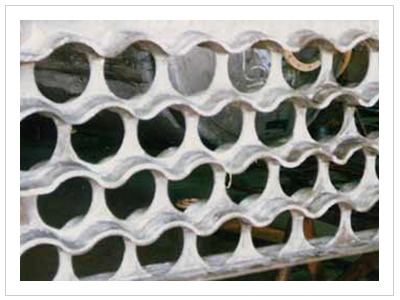 RA330® has extreme resistance not only to carburization and sulfidation, but to embrittlement from sigma phase formation, which is why a leading gulf coast petroleum refinery have recently opted to use the alloy for all of the tube supports in one of their direct-fired furnaces. It replaced the high performance cast alloy HK-40 which did not have enough oxidation, carburization and sulfidation resistance and lacked time at temperature strength.
The refinery opted for RA330® because previous cast supports had failed due to the presence of casting voids which caused cracking. In addition, the available stock of plate could be rapidly formed into the tube supports needed for their quick turnaround.
Austenitic Alloy
Displaying excellent carburization and oxidation resistance up to 1148 C, RA330® is an austentic alloy consisting of high nickel (35%), medium chromium (19%) and silicon (1.25%).
And here at NeoNickel we stock an extensive range of RA330® in a variety of formats including bar, sheet, plate, pipe, rod coil, threaded nuts and many more.
To buy RA330® or to learn more about this alloy contact us!

Save