Ressources techniques
RA333® Calciner Shell

Reaching temperatures of 900-938°C the catalyst for fluidized bed catalytic cracker units is created by calcining Kaolin clay.
Offering excellent high temperature oxidation, RA333® has been selected by a leading cat cracker catalyst producer to be used during the creation of their calciner shells.
Providing outstanding strength and thermal fatigue resistance RA333® replaced 601 units that had developed holes within the shell. Following the replacement of the 601 units the US company found there to be no more issues during the process.
RA333® Offered Greater Fatigue Resistance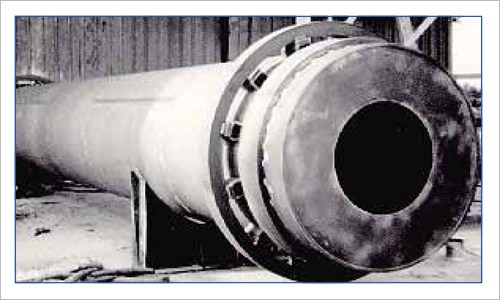 Originally the calciner shells were created using RA330®, but increases in operating temperatures required an alloy with greater strength and fatigue resistance. Which is why RA333® and 601 were both trialed before RA333® proved superior.
Bay Tank and Fabricating Company were selected to construct the three calciner units of RA333®. Using standard fabrication equipment and practices they were able to handle the RA333® fabrication with ease. They constructed the calciner units with a 5ft diameter, almost 36ft long and with an RA333® shell plate measuring 9.5mm that was welded over an internal RA333® square bar.
SMA Welding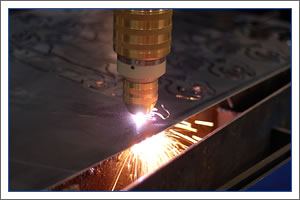 Using titania electrodes, Bay Tank decided to use SMA welding. And to ensure crack free welds they opted to X-ray the welds after the cap pass had been applied.
Using standard equipment shearing and rolling of the RA333® alloy was achieved with great ease, whilst the RA333® and smaller pieces were cut using the latest plasma cutting equipment.
Resistant to High Temperatures
Getting its name from its unique 3% molybdenum, 3% cobalt and 3% tungsten RA333® is also made up of 45% nickel and 25% chromium. It has outstanding resistance to high temperature oxidation and carburization, and has the ability to withstand thermal cycling and corrosive environments!
For more information regarding our RA333® alloys or any other alloys within our extensive inventory feel free to get in touch!
To learn more about RA333® contact us today!

Save