Recursos técnicos
602 CA® Radiant Tubes

Leading heat treating company Syracuse Heat Treating Corporation selected RA 602 CA® for use in the construction of two Trident radiant tubes.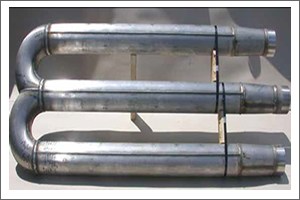 Replacing the original HU casting tubes, the tubes were installed in their Super Allcase furnace in 2002 and to this day the tubes are still in service. Although one minor repair was required on one of the tubes during its lifetime, the other tube has been maintenance free all this time. In 2005 three extra RA 602 CA® tubes were fabricated to replace the cast tubes in other furnaces.
Cast HU Tubes Were Problematic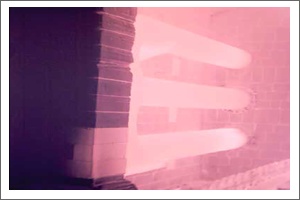 Originally Cast HU tubes were used, but caused too many problems during the installation and removal process. Walled castings are much heavier than wrought tubes made of 11gage sheet material. The standard RA 602 CA® tube weighs approximately 165 lbs whilst ¼ inch cast tube weighs 350 to 400 lbs.
The process involved 6" tubes being rolled out and welded out of the 0.120 inch RA 602 CA® sheet material. Seam welds were made using 0.045" diameter RA 602 CA® MIG wire.
Following the success of the initial tubes, Syracuse Heat Treating Corporation added three more RA 602 CA® tubes, whilst Euclid Heat Treat in Euclid purchased two tubes.
For more information on or to buy the RA 602 CA® alloy then feel free to get in touch.
Save