Congratulations to Sonia Simón on 10 years of service!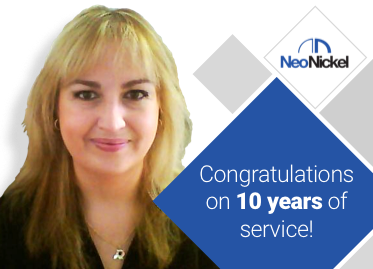 Sonia Simón has achieved an impressive 10 years at the company. Sonia is a very valued employee, working as part of our sales team at NeoNickel.
We would like to thank Sonia for her continued dedication and on-going contribution to the company!