If you can't see your required alloy above then contact us for assistance.
Raccordi per tubi: terminali, raccordi a T, riduttori e altro…
NeoNickel fornisce raccordi per tubi di alta qualità a molte industrie.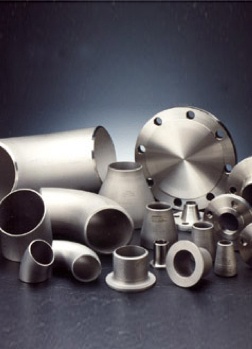 Tipi di raccordi
Terminali
Gomito a corto raggio (45°, 90° e 180°)
Gomito a lungo raggio (45°, 90° e 180°)
Raccordo a T
Riduttori a T
Riduttori concentrici ed eccentrici
Cappucci
Weldolets®
Raccordi filettati per tubi
Raccordi per uso in ambienti estremi
Le caratteristiche di elevata resistenza all'ossidazione termica e alla corrosione, oltre all'alta resilienza dei raccordi, soddisfano i requisiti necessari per l'impiego in svariate applicazioni nei settori di lavorazione chimica, trattamento termico, petrolifero e del gas, farmaceutico e biosintetico e petrolchimico e della raffinazione.
Weldolets® è un marchio registrato di Bonney Forge.
To discuss your specific requirements or to buy Raccordi per tubi, contact us now.