Congratulations to Jodie and Javier on 10 years of service!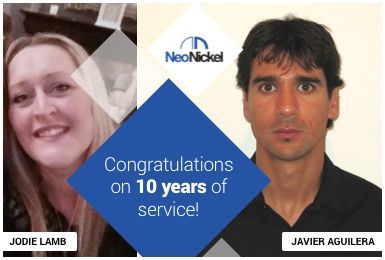 At NeoNickel, We know how important it is to have a strong, effective team to be able to provide a great service.
This month, we'd like to shine a spotlight on two of our longest serving members of staff, Jodie Lamb and Javier Aguilera. They have both reached the impressive milestone of 10 years of service at the business.
We would like to thank them both for their continued dedication and on-going contribution, Well done Jodie and Javier!