If you can't see your required alloy above then contact us for assistance.
Raccords de tuyaux : embouts, tés égaux, réducteurs, etc.
NeoNickel fournit des raccords de tuyauterie de grande qualité à de nombreuses industries.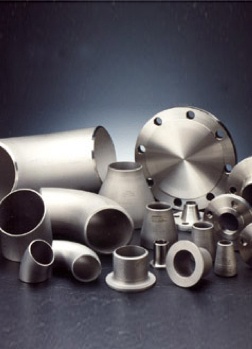 Types de raccords de tuyau
Embouts
Coude à rayon court (45°, 90° et 180°)
Coude à rayon élevé (45°, 90° et 180°)
Tés égaux
Tés réducteurs
Réducteurs concentriques et réducteurs excentriques
Bouchons
Weldolets®
Mamelons de tuyaux
Raccords de tuyaux destinés aux environnements les plus extrêmes
Les caractéristiques de nos produits en plaques, dont leur résistance élevée à l'oxydation thermique, leur résistance à la corrosion et leur ténacité élevée leurs permettent de répondre aux exigences de nombreuses applications des industries du Traitement Chimique, du Traitement Thermique, du Pétrole et Gaz , des secteurs Pharmaceutique et Biosynthétique, de l'industrie Pétrochimie et Raffineries.
Weldolets® est une marque de commerce déposée de Bonney Forge.
To discuss your specific requirements or to buy Raccords de Tubes, contact us now.