Introducing Our New Dynamic Waterjet

Specialising in metal alloys for the Thermal Processing, Power Gen

eration and Oil & Gas industries NeoNickel Milan has recently expanded its processing capabilities with a new Dynamic Waterjet.
The new piece of equipment enables NeoNickel to produce high tolerance precision parts at high cutting speeds. Precision cutting can be achieved up to 300% faster than typical Waterjet systems.

Utilising high-pressure plumbing technology cutting power is increased at the nozzle and reduces maintenance time.
Speed ranges: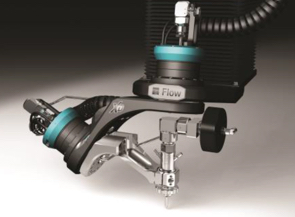 • Rapid traverse maximum: up to 25 m/min
• Contouring maximum: * up to 20 m/min
Parts with precise corner geometry are easily manufactured thanks to new SmartStream technology. During the cutting process SmartStream technology controls the cutting head to create precision parts with high accuracy.

Dynamic Waterjet features include:
• Rapid lift and drop is accomplished by precision electric drive
• Position feedback provides closed-loop control of the Z-axis
• Underwater or above water operation
• Easy access cover protects critical precision components
For more information on our revolutionary Dynamic Waterjet technology and the other services we offer at any of our NeoNickel sites contact us today.