Thanking for 25 years of service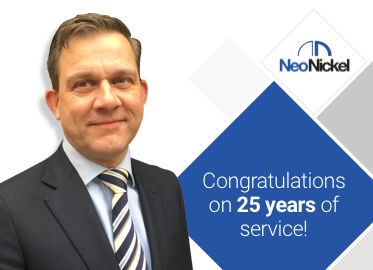 We would like to recognise the dedication and hard work of Eddy van Berkel, who has now completed an amazing 25 years of service!
Working with all of our locations, Eddy is our Director of Supplier Relations at NeoNickel.
We'd like to thank Eddy for his dedication and on-going contribution to the company.