CASE STUDY: AL-6XN selected to fabricate 9 distillation trays

AL-6XN® has been used to fabricate 9 distillation trays in the crude oil tower of a major refinery. The previous trays were made of Alloy 400.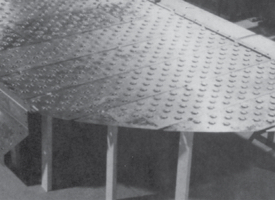 AL-6XN® was selected following a thorough regime of testing, where it was found that it provided much higher resistance to corrosion when handling higher sulfur crude oil. It is also much stronger than it's predecessor.
An added benefit was its low cost, and to provide further additional cost savings for the refinery a lighter gauge of AL-6XN® was used.
The distillation trays made of Alloy AL-6XN® were replaced after 10 years of continuous service, whereas the previous trays – constructed of Alloy 400 – needed to be replaced every 2 years.
AL-6XN®: An overview
AL-6XN® has decades of proven service and is 50% stronger than stainless steel. Due to its high corrosion resistance AL-6XN® is the material of choice for many applications and industries around the world!
Commonly used applications…
FGD Scrubbers
Reverse Osmosis
Distillation Columns
Heat Exchangers
Features include…
Excellent resistance to pitting and crevice corrosion in chloride solutions
Practical immunity to stress corrosion cracking in NaCl environments
High strength and toughness
To learn more about AL-6XN® contact us today and we'll be happy to help!