If you can't see your required alloy above then contact us for assistance.
Rohrkupplungen – Stutzen, T-Stücke, Reduzierstücke und mehr …
NeoNickel liefert hochwertige Rohrkupplungen für viele Branchen.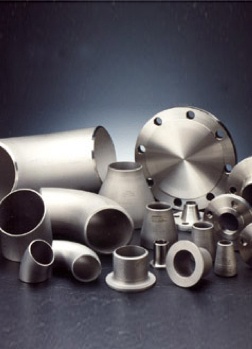 Rohrkupplungstypen
Stutzen
Kurzer Rohrbogen (45°, 90° und 180°)
Langer Rohrbogen (45°, 90° und 180°)
T-Stücke mit gleichen Anschlüssen
Reduzier-T-Stücke
Konzentrische und exzentrische Reduzierungen
Kappen
Weldolets®
Rohrnippel
Rohrverbindungen für den Einsatz in extremen Umgebungen
Die Merkmale einer hohen Wärmeoxidations- und Korrosionsbeständigkeit und die hohe Festigkeit unserer Rohrkupplungen erfüllen die Anforderungen für viele Anwendungssituationen in Branchen wie der chemischen Industrie, Wärmehandlung, Öl und Gas, pharmazeutischen und biosynthetischen Industrie sowie Petrochemie und Raffinerien.
Weldolets® ist eine eingetragene Marke von Bonney Forge.
To discuss your specific requirements or to buy Rohrkupplungen, contact us now.