We have 1043 years of experience at NeoNickel!
At NeoNickel, we pride ourselves on having a great team! Our team are highly skilled and have years of experience in the engineering industry.
In fact, they have a total of 837 years experience if you combine the years of service served by the staff members that have contributed more than 10 years continuous service.
We're dedicated!
Our longest serving member of staff is Valter Mambretti – he has worked as part of the sales team in Milan for a whopping 37 years.
We truly do have a hardworking and dedicated team at NeoNickel in the UK and across Europe. Take David Lyon – he has clocked up an impressive quarter of a century in Blackburn and is a valued member of the sales team. Steven Reeve at Kingswinford has contributed 30 years service within the warehouse and Thierry Saez at Lyon has contributed 24 years service in a number of commercial roles. These are just a few examples of many long-serving employees at NeoNickel.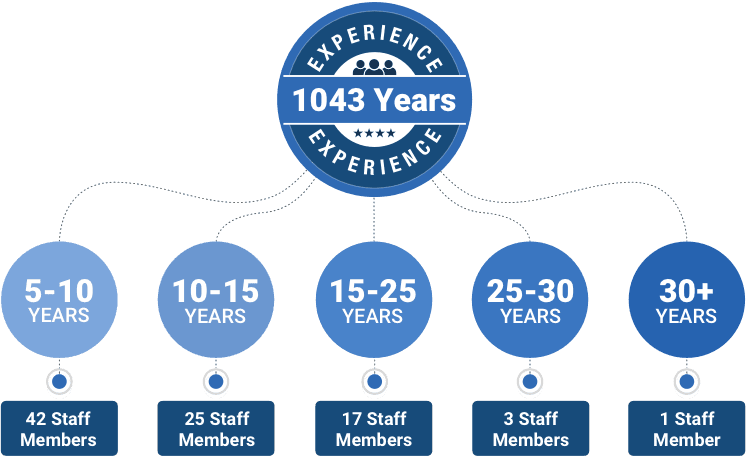 Our strengths are in our people – the statistics show that we have a wealth of experience at NeoNickel. It's fantastic to have such a talented and committed team!